If you would like to keep this film, you can download it.

My film is inspired by the contemporary art group Tromarama – three artists who have built a house inside the NGV and filled the rooms with activities and animations. You can make your own too!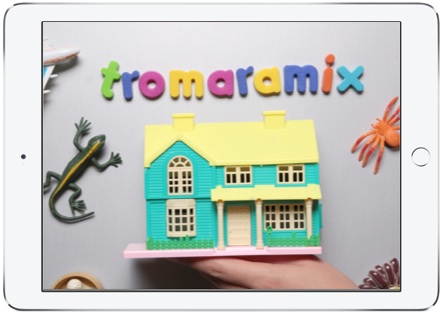 Watch artists Tromarama demonstrate the Tromaramix App and view films made by kids at Open House. Developed by the NGV in collaboration with Tromarama, the iPad App is now available for free download from the App Store. With step-by-step instructions, discover the magic of stop-motion animation and create your own films anywhere at any time!
Contemporary artists Tromarama are passionate about making art, especially through the filmmaking process of stop-motion animation. Their exhibition Open House recreates a home through familiar interiors, from kitchen to the courtyard. Each room is filled with surprises including furnishings and videos they have made. Tromarama invite visitors to create their own animations using objects similar to the toys and materials often featured in their films.

Open House: Tromarama for Kids is on display at NGV International until 18 October 2015. Admission is free.